Ingredient profile: The amazing honey (bee)!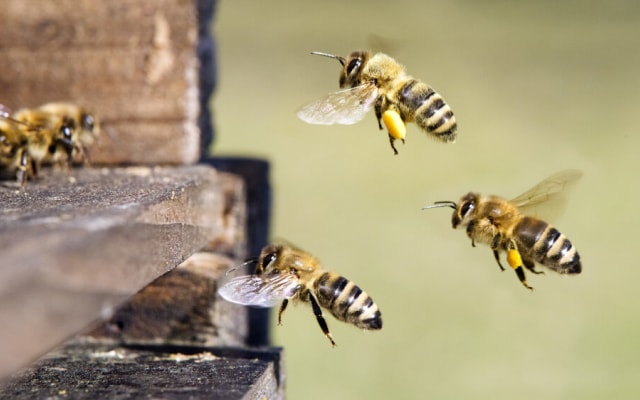 One of the most important aspects of making Yum has been to use local ingredients and you can't get more local than honey. Bees and their honey can reflect the terroir and provenance more than any other!
I have some fond childhood memories of honey as my parents had a few hives behind my dad's workshop growing up. They would spin it themselves and I remember the fun of eating beeswax from the fresh honey. I also remember the sugar headaches that followed but a worthy price for enjoying the fresh honey a couple times a year.
When we started Yum down in Wanaka, I vividly remember how much I enjoyed the days of driving the Defender down to the honey farm to pick up our pails of local honey. We used Kowhai there as it was unique to the area and has a great, deep flavour which was perfect for the granola. When we decided to move to Nelson the first thing we researched was finding a local honey supplier, with similar ethos to looking after the land, as well as the bees. For over 4 years now we've been using Nelson Honey and they supply us with their West Coast honey, as well as their Manuka for our new No.8 Granola. While the days of going to pick it up in the Defender might be over, there is still a lot of excitement when a warm, freshly spun batch of honey arrives!