serve
Yum
Want to serve your customers some truly delicious brekkie that can cater to a whole range of dietary needs? Then you're in the right place!
All Yum products can be catered to most dietary requirements including gluten free, grain-free, low carb and vegan. We use premium, organic ingredients to craft nutritious and tasty brekkies with a unique macronutrient profile that fuels our customer adventures for longer!
We offer bulk solutions for all food service needs. Depending on your needs we can supply in 1 kg compostable bags, 4 kg foil bags and even in 8 kg pails if you are motoring through.
Flavours
Email us directly at: orders@yumnz.co.nz
Or use Upstock for New Zealand foodservice orders. It makes ordering super easy, fast and accurate. Click below to sign-up and instantly order.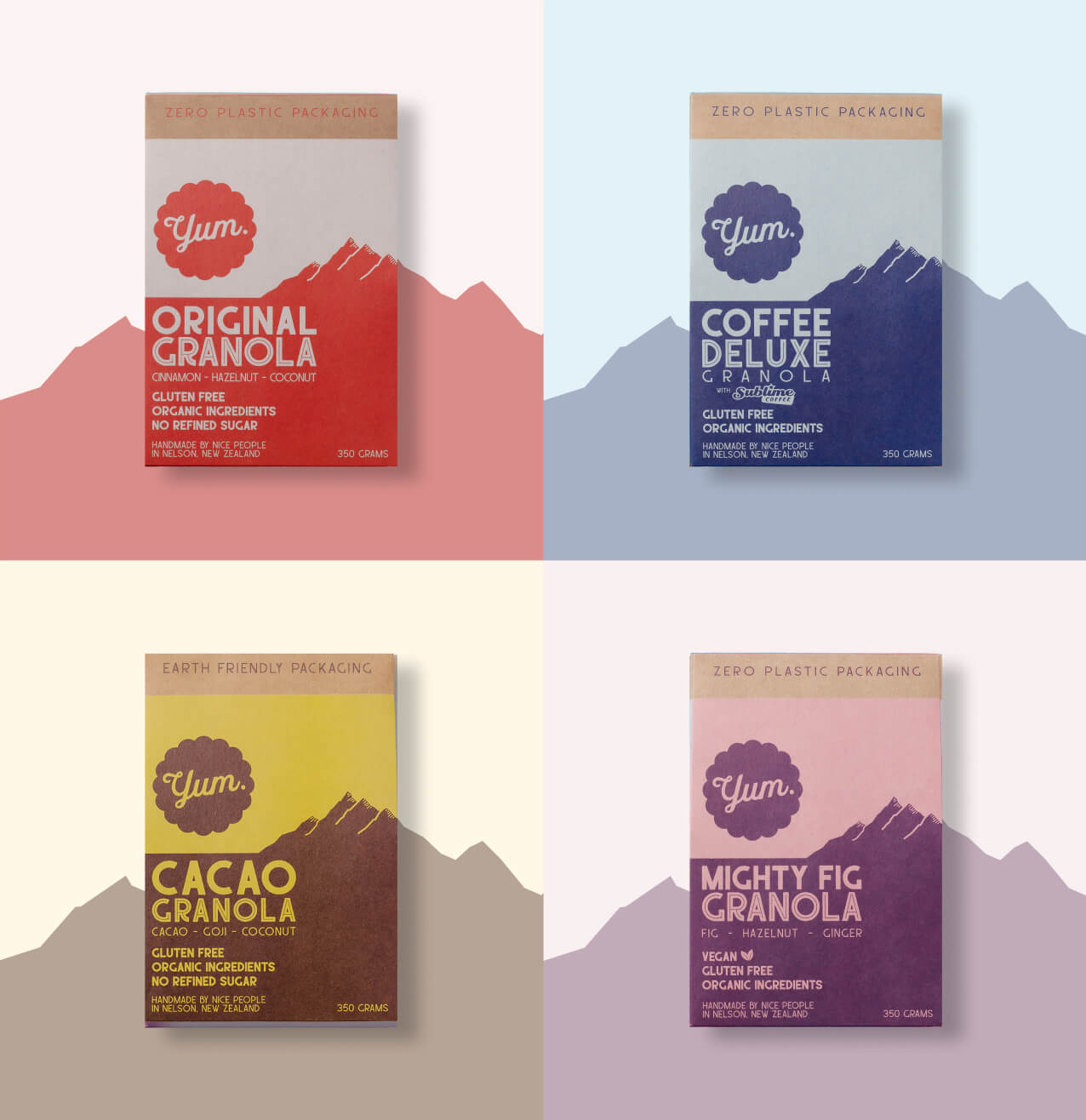 Single Serves
We are stoked to offer the Original and Mighty Fig in 50g single serve compostable packs. A perfect solution for accommodation mini bars, or as a grab and go snacks. (please enquire about these directly at orders@yumnz.co.nz)