Introducing Yum OATY Craft Granolas!!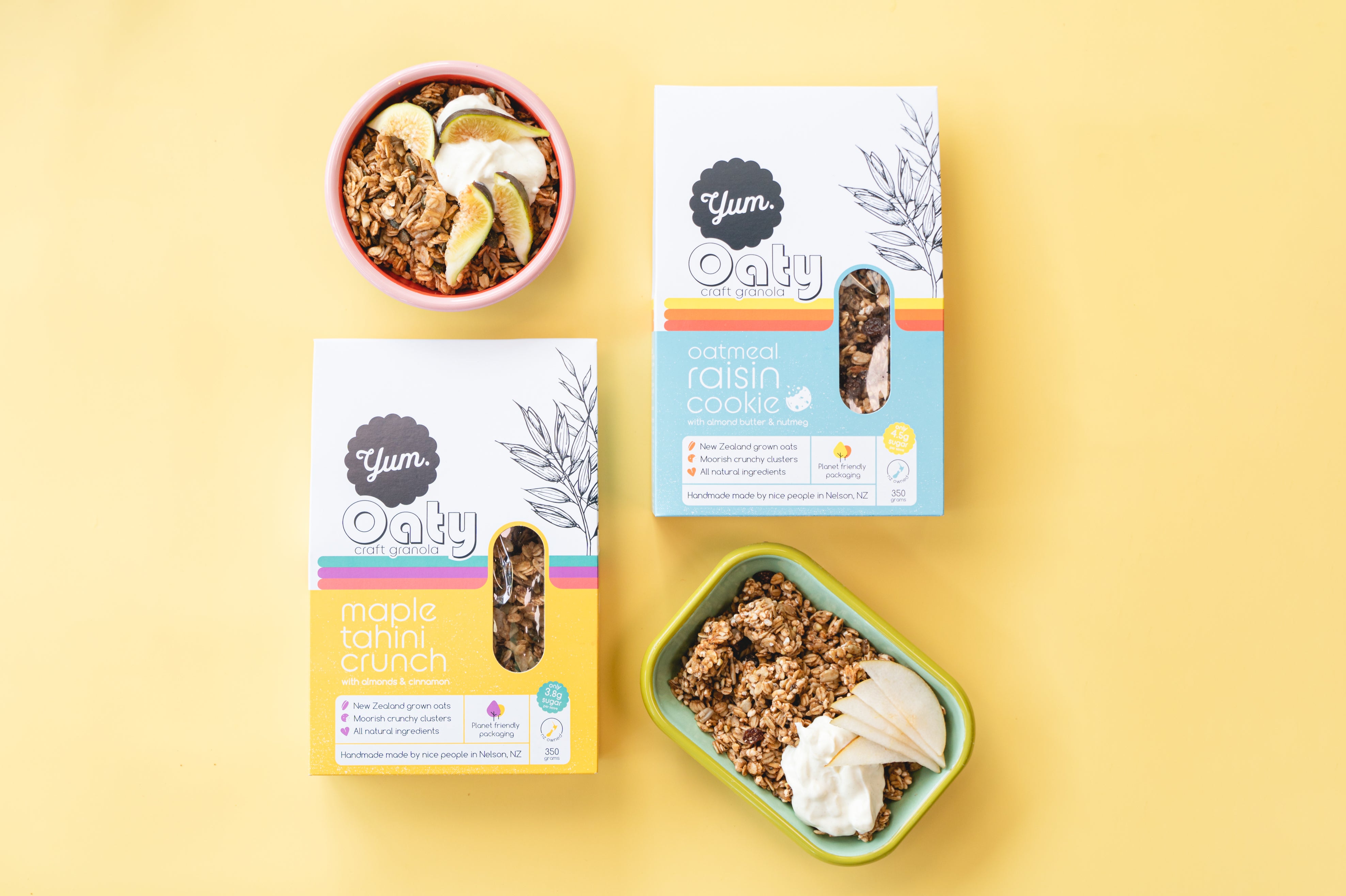 Welcome!! We've been wanting to incorporate the mighty New Zealand oat into our granolas for a while here at Yum…And, after 8 years of making strictly gluten-free, Paleo granolas, we thought it was about time to use the beautiful, humble oat grown right here in New Zealand.
Aside from oats' remarkable flavor, they also have some pretty incredible environmental benefits, which really align with our values at Yum. Oats are one of the most sustainable grains to regenerate and balance soil health. They are also grown right here in New Zealand, which means we are able to support local on a whole new level.
In all honesty, we also wanted to make a premium, craft granola at a more affordable price point, so more people could enjoy Yum, which will also connect more people to this beautiful ingredient grown right here in the South Island.
Both OATY Craft Granolas are proudly made of oats grown on the South Island of Aotearoa, making these farm-to-bowl granolas sure to knock your socks off.
With that, we introduce you to our two newest Yum members, OATY Maple Tahini Crunch Granola with Almonds; and Oatmeal Raisin Cookie Granola with Almond Butter (Forty Thieves) & a touch of nutmeg.
Both flavors have only 3-4g of sugar per serve which makes them keto friendly, while being packed with flavor, as well as healthy fibre. They are breakfast at a whole new level.
They are also 100% plant-based! Even the packaging! Mike designed the packaging this time with a window so you can see the fresh clusters inside. We are really proud of these and hope you enjoy them as much as we have enjoyed creating them for you.