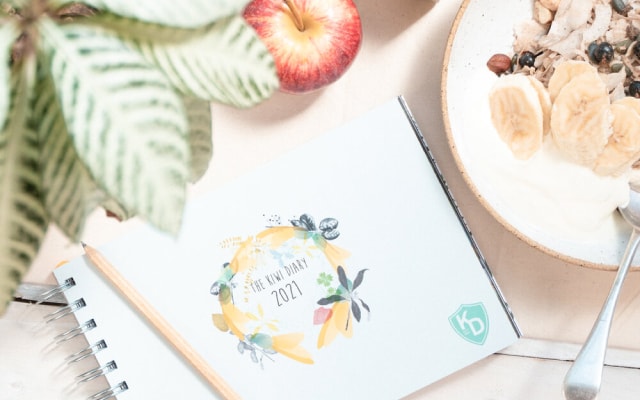 A worthy collab (and giveaway)
Pure Kiwiana goodness for 2021! Our good friends at the Kiwi Diary asked if we'd be interested in contributing this year. So you'll find a yum recipe for nut milk and a story I wrote on raising an eco-conscious business, which is hopefully as fun to read as it was to write. With that, we are giving 20 of these inspiring diaries away with the first 20 people buy 2 x 800g or 1kg packages can put in Code KIWI2021 for a free (yes!) Kiwi Diary.
365 days of inspiration & mindfood
The Kiwi Diary showcases our people, landscape, heritage and stories, and supports homegrown ideas, while becoming a treasured, personalised keepsake of the year. Get an expert card shuffler, hand them pages from an old-school diary, some books of art, recipes and poetry, and lastly a selection of articles from an intelligent magazine - apply the riffle shuffle - and you have: The Kiwi Diary.
We apply an inspiration filter to the world's information overload for you, curating a mint selection of words and pictures that plant the seeds of beautiful and useful thoughts in the garden of your mind (yes, it's a garden.)  KD is your inspiration pill in book form!