BYO container for your granola fix!
How it works
We are pretty excited to reduce our footprint whilst providing a unique service for Nelson locals that reduces the amount of plastic packaging in the world.
We save on plastic packaging and pass those savings on to you by using our contact-free honesty box. Better for you, us, and the planet!
Cost is $25 per kg, saving you $8/kg to go plastic free!

Flavours available: Paleo Granola Range
Follow the steps below and get munching on a fresh batch of NZ's most sustainable granola!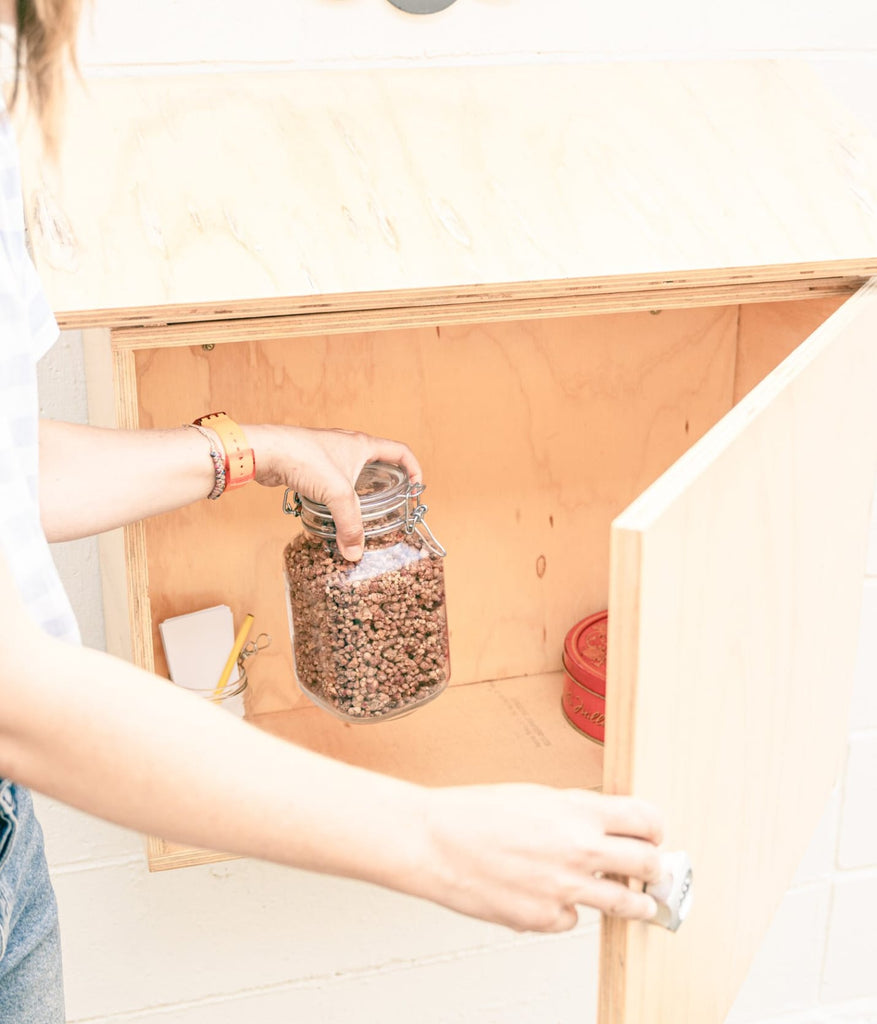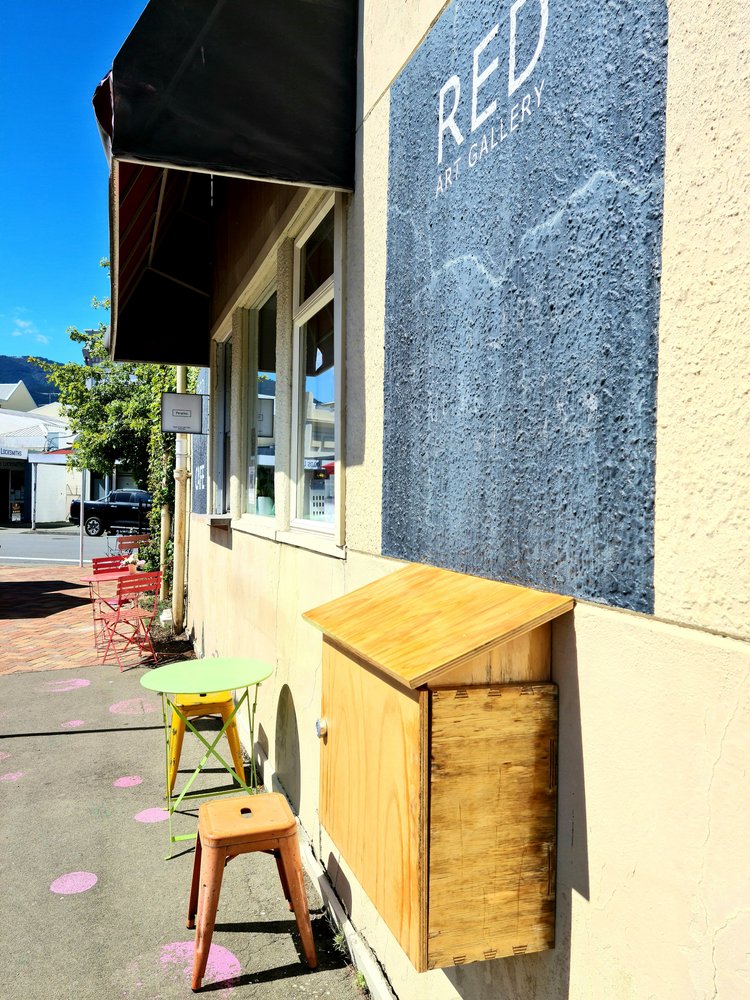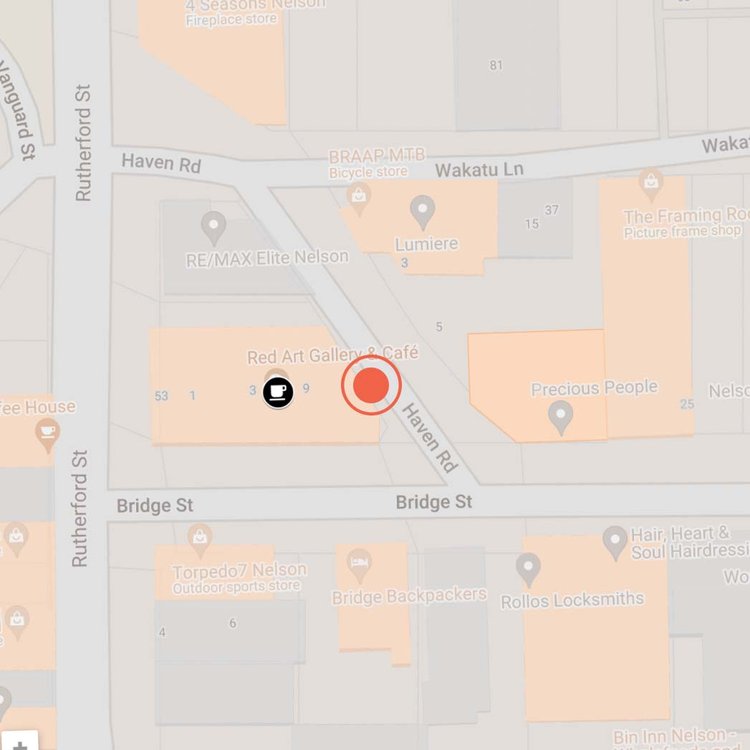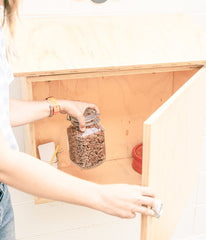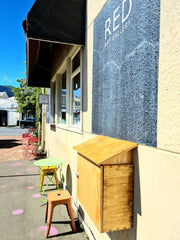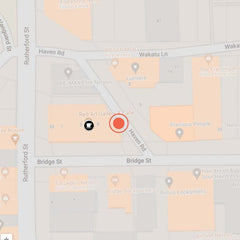 best way
to serve
Add yum to a bowl
add any Milk or Yoghurt
add Toppings
Serve
"I've just started having the Original Granola for my breakfast with banana, raspberries and greek yoghurt. Yummy! Just tastes so good!"
"Locally made with love, by lovely (very humble) locals! You guys tick all the boxes, quality of ingredients, business ethos, compostable packaging, and sustainable practices."
"Love them all. Keeps life interesting and paired with goodies like honey yoghurt and fresh seasonal fruit makes my breakfast just the yummiest."
"Love them all. They are fun, funky and fabulous, as well as fresh."
"Dark Chocolate Granola is so good, as a cereal or a topping for my chai pudding! Super moorish and filling!"
"Your Dark Chocolate Granola is so good. Lovely texture and flavour - definitely lives up to the name!"
"My favourites are the Apple & Chai Porridge and The Bircher - a great way to start the day and easy on the stomach but filling!"
"Coffee Deluxe is my favourite! Since I started having it for breakfast it's become my coffee substitute."
"The new Fig Granola! The buckwheat crunch and almost caramel flavour are offset by cinnamon spice. Superb."
"My fav is Apple & Chai Porridge. Fills me up nicely on a winter's day. Eat it for breakfast."
"We love the Dark Choc Granola so much. The texture is perfect with the chunks and crunchiness. We love it for breakfast, as a snack, or even as a dessert treat."
"I love my Yum Porridge I have every morning with my Dark Choc Granola. Easy on my tummy and the Granola is perfect with its chocolate deliciousness!"
"Dark Chocolate is my absolute favourite Granola ever, it's so delicious even straight from the pack or over greek yoghurt. I love the wee clumps of chocolate goodness that taste like they're naughty but they're not."
"Love the Dark Chocolate Granola in yoghurt or just to snack on."
"I use it as my go-to late work snack. I get 2 Tbsp and layer it with nut butter and yoghurt. I also use it in bliss balls for texture. Yummy!:
"I love having the Original Granola for breakfast with banana, berries, and homemade vanilla yoghurt. Love how it's still crunchy when I eat it. I never tire of this breakfast."
"Organic ingredients, gluten-free, so delish and healthy. Oh my gosh, I love the taste and texture!"
"Gosh, your products are delicious!"
"I love your product. Yum!"
"The service is as good as the Granola. Awesome service, thanks Yum."
"You guys are awesome. Enjoying my monthly delivery!"
"Your products are fabulous! Thank you so much for the wonderful donation you made to Kai With Love."
"Love that all your products are gluten-free."
"Dark Chocolate Granola, yum just out of the box."